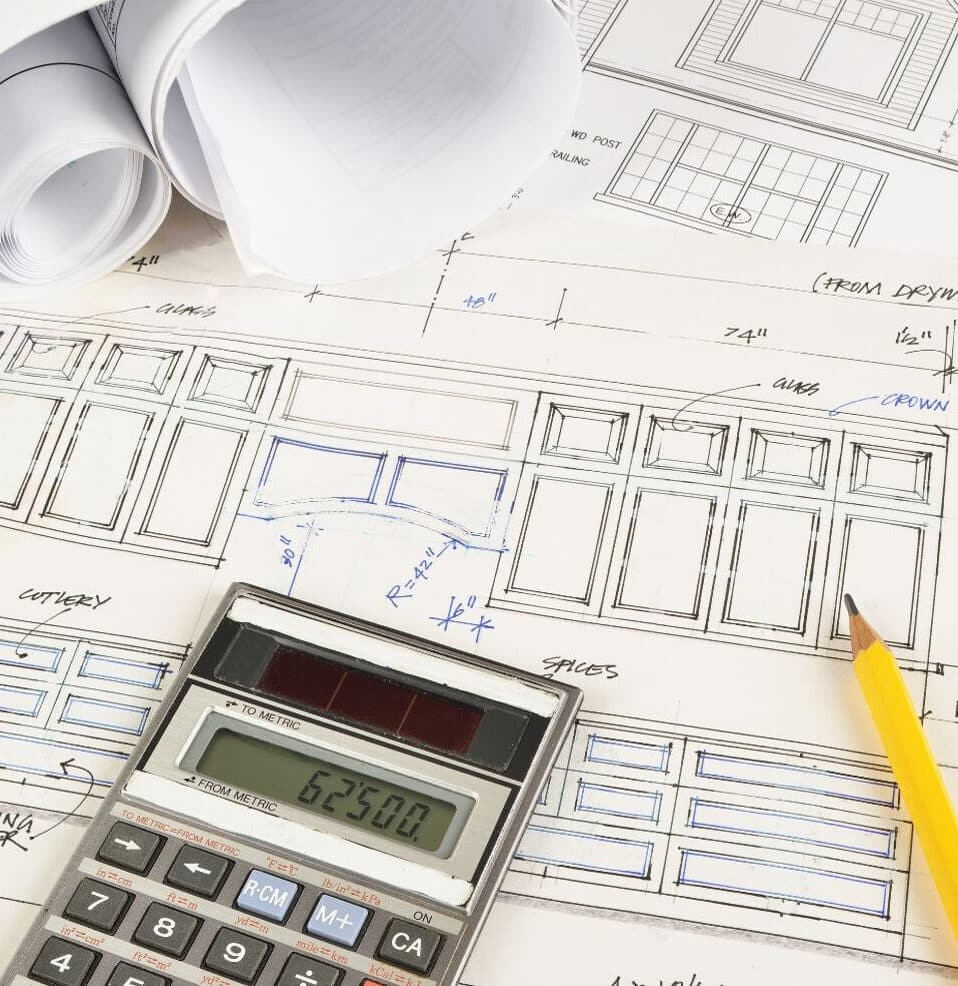 Cabinets
Our founder at L3 Construction, Chip Evanoff, is a former cabinet maker, and ran his own cabinetry shop for almost a decade, so he knows how to spot quality cabinets – and detect poor quality ones. As your Eastern Minnesota renovation contractor of choice, we only want to use the best quality products in your home renovation project, just as if we were replacing the cabinets in our own home. This helps us ensure your complete satisfaction with the entire project.
The overarching desire to provide only the absolute best craftsmanship and products to our clients is what motivated L3 Construction to become official dealers for Holiday Kitchen cabinetry, based in Rice Lake, WI. The benefits of their incredible products are many, and include:
Lifetime Warranty
Exceptional Craftsmanship
Huge Selection of Styles
High-Quality Finishes
Superior Adaptability for Personalization
Affordable Pricing
L3's Cabinetry Partners
We partner with companies who also desire to provide only the absolute best craftsmanship and products to clients. See what options we have below.


Holiday Kitchens

Our high quality cabinetry from Holiday Kitchens in Rice Lake, WI is our top pick! As a former cabinet maker and cabinet shop owner I am extremely picky about the cabinets I offer. I chose to be a dealer for Holiday as they uphold my high expectation for quality cabinetry built to last a lifetime!
Below are just a few of Holiday Kitchen Cabinets standard door styles with random finishes shown. Most door styles can be ordered painted or stained as well as made out of several different wood types.
We are one of Holiday's Premier Dealers in the Metro Area!
The quality of construction, finish of their cabinetry, and plethora of door styles can't be beat. Couple that with the ability to change virtually anything on or in the cabinetry, a lifetime warranty that is the best in the industry and all at prices that are very affordable…………. We call that a win!
Mission

Kingston Square

Volga

Canterbury

Winchester Square

Bradford

Oxford

Carlisle

Seattle

Seaside
Holiday Kitchens HK Select Series
Need your cabinets quicker than the standard 9-10 week lead time of Holiday's Standard kitchen line? Well we have you covered there too! HK Select has a 6 week lead time to ship date, but is much more limited on door styles, finishes, and overall product offering. No seaming or adjustments can be made to this line to keep the order times short.
These are the available wood door styles in the HK Select line.
Beck

Charleston

Madison

Mission

Phoenix

Quincy

Lancaster Square

Champlain
Frame vs. Frameless
Frameless Construction
Full-access cabinets, also referred to as frameless or European-style cabinets, do not feature a front frame. The door is attached directly to the side of the cabinet wall minimizing space between doors when closed. Upon opening you will see the edges of the box instead of a frame; offering unobstructed access to the cabinet interior. The full-access cabinet provides a contemporary style, maximized storage space, wider drawers and rollout shelves (versus framed units), and provides continuous symmetry of door and drawer lines. See your Holiday Kitchens dealer for more information and to discover if full-access is right for your project.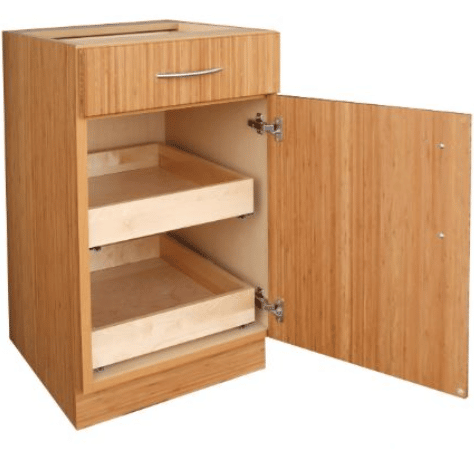 Framed Construction – also see Construction Standards
Traditional framed cabinets feature a face frame on the cabinet box. The face frame masks the raw edges of the sides, wherein the doors are attached. The face frame features horizontal rails and vertical stiles designed to add rigidity and durability to the cabinet box. This frame creates a strong base for attaching hinges. Framed cabinetry can be used in any area of the home when utilizing one of the three variations that framed cabinetry offers: partial overlay, full overlay and inset. Each offering shows a different amount of the face frame. See your Holiday Kitchens dealer for more information.
Fabuwood
Cabinets play a pivotal role in orchestrating the flow of your kitchen design. Offering a seamless balance of functionality, endurance and poise, Fabuwood cabinets are built to withstand the test of time. Each door style embodies a distinct character and vibe that's unique to your personality and what you stand for. Featuring cabinets in a great combination of style, selection and price, Fabuwood invites a welcoming sense of comfort and luxury to the space that's central to your life. Go ahead and explore our wide variety of cabinets styles, materials and finishes, and discover the one that perfectly captures the heart of your home.
Fusion Blanc

Fusion Dove

Fusion Kona

Fusion Oyster

Fusion Stone

Fusion Nickel

Galaxy Frost

Galaxy Horizon

Galaxy Indigo

Galaxy Nickel

Galaxy Cobblestone

Galaxy Linen

Imperio Dove

Imperio Nickel

Nexus Frost

Nexus Slate

Onyx Cobblestone

Onyx Frost

Onyx Horizon